Jon Gestl Memorial
---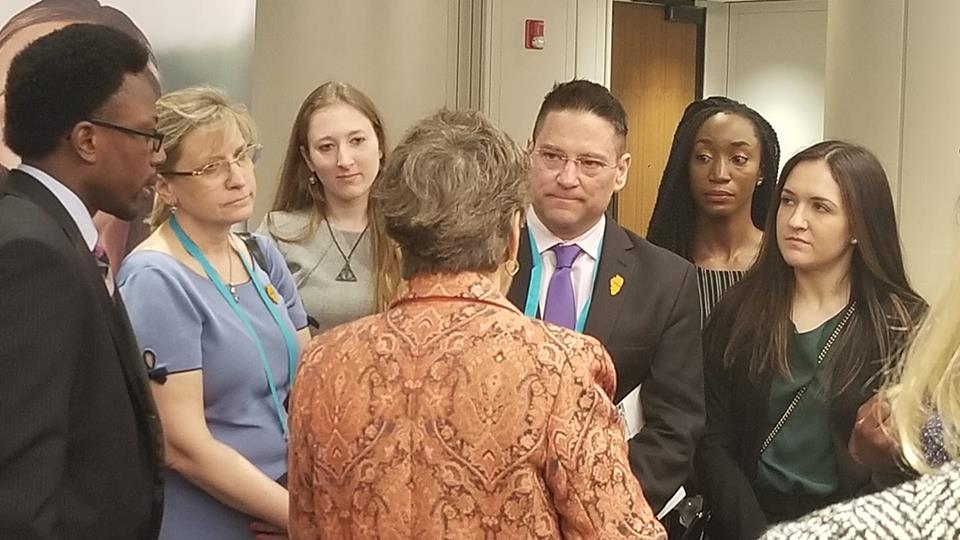 Jon Gestl, MSNA, APRN, CRNA was a dedicated advocate of the CRNA profession in Illinois. As a student registered nurse anesthetist, he displayed a passion for advocacy on the state and federal levels. Following his graduation from Rosalind Franklin University of Medicine and Science with a Master of Science in Nurse Anesthesia Practice in 2017, Jon became a CRNA and an active member of the Illinois Association of Nurse Anesthetists (IANA).
In 2018 he was appointed co-Federal Political Director for the IANA and successfully organized the annual Washington, DC Lobby Day in 2019. He was a committee member of the IANA PR committee and created (and starred as "patient" in) our 2019 CRNA week billboard. 
Jon was employed as a CRNA at Illinois Valley Community Hospital in Peru, IL.

Jon was full of life. He always seemed to have a smile on his face and a kind word on his lips.  Jon was known for his smile, laughter, hugs, jokes, leadership, professionalism, 2 lovable dogs, his character, excellence in anesthesia care, and advocacy.

We thank you for honoring Jon's memory and his service to the profession that he loved. He was a good and respected friend to all who were lucky to know him.